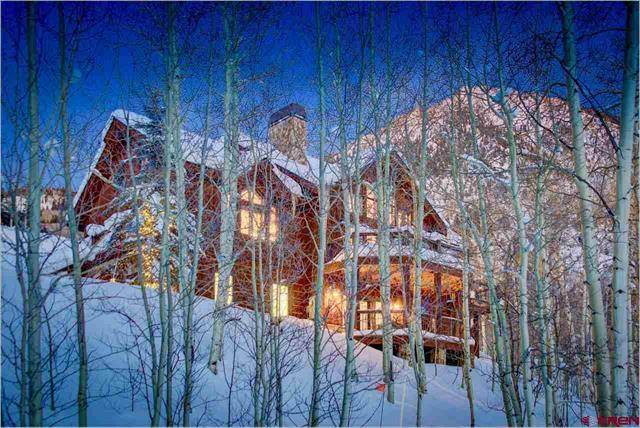 Homes are flying off the market at record prices, and buyers are still clamoring to get in the game.
One thing for sure – it's a great time to be a seller!
According to Javier Vivas, director of economic research for realtor.com®, "We've seen two or three years of what could be considered unsustainable levels of price appreciation, as well as an inventory shortage that resulted in a record low number of homes for sale across the country."
In other words: Buyers today are dog-tired. Because of this, it means they're willing to sacrifice to get a toehold in smaller resort markets, like ours.
Does this sound like a seller's wish list? Keep in mind that if you plan to sell in 2018 (and you want to unload your home for maximum profit and in a timely manner), your window of opportunity may be quickly narrowing – below is why you should get packing ASAP.
1. Buyers are drawn into the market due to historically low rates.
We still may not be entertaining the rock bottom interest rates of prior years, but by history's standards, 30-year mortgage rates today – hovering just above 4% - are still low. And according to experts, mortgage credit will stay relatively low for most of the year.
This means the getting's still good for buyers – and, consequently, sellers are unloading their homes.
With predictions of rates reaching 5% before year's end, buyers are in a hurry to buy, because the longer they wait, the more expensive it will be.
In other words, you would be wise to list your home earlier this year, before more rate hikes kick in. In addition to capturing the market of buyers racing to close a deal, you will benefit even more if you buy after you sell and capitalize on the lower rates.
2. Demand is high and Inventory remains tight
Basically, there are more buyers than available homes – particularly in resort markets where it isn't cheap to build and land is scarce.
Realtor.com data predicts that inventory will remain tight in the first part of this year.
Sellers, that means this is your opportunity to be courted. In the Gunnison valley, we are seeing Buyers stressed with the low inventory, but settling for less than they wanted and, depending on the property, competing against other buyers in a bidding war just to win the home. Not only are we seeing bidding wars, which pushes up prices, but buyers are offering on properties with the appraisal provision waived if it is a cash deal. If you are selling, you stand a better chance at an all-cash offer – especially one you might be crazy to refuse!.
The catch? Inventory levels are predicted to start rising in the fourth quarter, marking the first inventory gain since 2015 and setting the stage for44 more dramatic housing gains to come. If you are considering selling, start getting ready now in order to walk away with a sweet paycheck.
3. Prices are still increasing on homes
In Colorado Home prices continue to rise, meaning more money in your pocket when you sell.
Regarding the gains – well, they are predicted to be more moderate than in the past. According to Realtor.com data, it suggests a 3.2 % increase year after year, especially when finishing 2017 with a 5.5% increase.Bottom line: You still stand to make a pretty profit if you sell this year, but the earlier you can list, the better off you'll be.
4. People have more available funds
Low unemployment, record levels of consumer confidence, and stock market upticks are setting the stage for high home buyer turnout for 2018. For the first time since the 1960's, the Feds have predicted that the unemployment rate will drop below 4%, and the domestic stock market is enjoying a nearly unprecedented rally.
According to the National Association of Realtors (NAR), The housing market is already reflecting this boom. Existing home sales rose 5.6% in November 2017 and reached their strongest in almost 11 years.
"Incomes are growing and people are finding better and more stable jobs," Vivas says. Buyers "are feeling pretty good about (their) finances."
All these factors combined could mean that more Buyers will be on the hunt with more money in their pockets to put down on a home – possibly yours!
5. Millenials are ready to make decisions
Millenials, sometimes affected by student debt, have been weighed down by high home prices and rising interest rates.
Because of these conditions noted above, the time is ripe for first-time homebuyers to make a serious commitment. According to realtor.com data, Millenials could account for 43% of home buyers taking out a mortgage in 2018.
Even in the Gunnison and Crested Butte areas, younger people are moving more towards buying versus renting due to the shortage of rentals in the entire valley.
As more home buyers flood the market, good things are yet to come – especially for sellers.